Your Corvette Specialists serving Meridian, Boise, and the surrounding areas.
At Bears Bolts & Bodies we have many years of experience building, repairing, and enjoying Corvettes. This has left us with a unique knowledge and skill set that we use to provide professional repairs and service to many years of Corvettes.
We specialize in fiberglass and smc repairs, complete rebuilds, and restorations. We have built several cars from the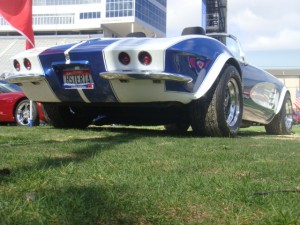 ground up and fixed many others that were thought to be totaled. So whether you just need a simple repair, complete overhaul, or want to detail your car for the next show n shine, we can help.
Over the years we have accumulated quite a stash of GM and Corvette parts. If you are looking for something and don't want to run to the dealer for it contact us first. Visit the items for sale section available on the site to browse through some of our stuff. If you don't see what you are looking for fill out our parts request form and we will try to locate it for you.
Looking to buy your dream car? We have special purchasing power that allows us to locate and deliver you a vehicle for less than paying retail. Contact us for details.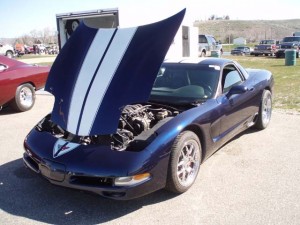 We are Corvette specialists and can perform most types of work to your car. We will take the time to make sure your car is fixed properly and will do repairs other shops often time turn down.
Some of our services include:
– Autobody/collision repairs
– Performance upgrades
– Restorations and fiberglass reconstruction
– Custom vehicle build ups
– Replacement parts at affordable prices
– Detailing/Buffing/Reconditioning

Share on Facebook